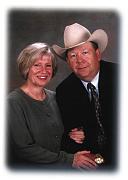 Doug & Linda
Henderson
Call us to discuss:
- Your Production Sale
- Marketing
- Private Treaty Sales
- Dispersal Sale
or the
livestock business!
Contact Us
* to enquire about
our services
* to be on our
mailing list
* to request a
specific catalog
Today's Date ::

We look forward to seeing you at these major events this fall.
If you have any questions or need to be represented please give us a call.

e-Catalog online
---
March 30
Tannas Ranches Bull Sale
At the ranch, Water Valley, AB
---
April 1
Lauron Red Angus & Guests Bull Sale
Olds, AB
---
April 6
Rainbow Hills Black Angus Bull Sale
Delburne, AB
---
April 11
Lacombe Bull Show & Sale
Lacombe, AB
---

e-Catalog online
---

Archived Sales