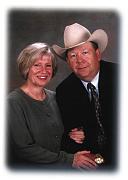 Doug & Linda
Henderson
Call us to discuss:
- Your Production Sale
- Marketing
- Private Treaty Sales
- Dispersal Sale
or the
livestock business!
Contact Us
* to enquire about
our services
* to be on our
mailing list
* to request a
specific catalog

Past Sales
Today's Date ::

We look forward to seeing you at these major events in 2016.
If you have any questions or need to be represented please give us a call.

e-Catalog online

Upcoming Sales - Fall 2016
Dec. 2/16
Saskalta Farms Ltd. Dispersal - Medicine Hat, AB

e-Catalog online
---

Archived Sales